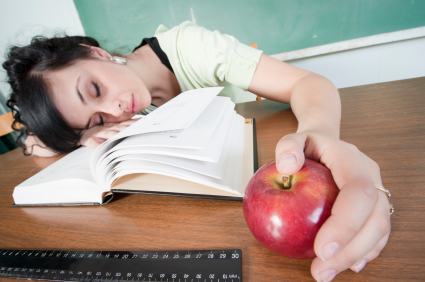 "Come to me, all you who are weary and burdened, and I will give you rest."
-Matthew 11:28(NIV)
As a teacher, home school educator, or parent, the grind of daily responsibilities can often make us grow tired and weary. The remedy to rejuvenate the soul is some good ole' fashion rest and relaxation.
Last week, I finished up a packed week of IEP meetings, teaching responsibilities, assignments I needed to complete for a class I am taking at my church, and personal home tasks. I was exhausted to say the least. This week we are on spring break and I needed a siesta from the responsibilities of my job as a classroom teacher.
Have you as a teacher, home school educator, or parent ever felt weary and tired in your soul? Are you exhausted and weary right now? Well, here are some things a teacher or parent can do to bring rest and relaxation to their souls.
Before I discuss some tips to achieve rest and relaxation for the teachers' or parents' soul, I have to make this disclaimer. I have a hard time relaxing sometimes because there is so much to do or get done. My wife, Melissa, helps keep me accountable and tells me to make sure I follow my own advice. So, I am striving to do just that.
So, how can a teacher or parent get rest for their weary soul in the midst of continuous responsibilities and duties at school and at home?
First, do nothing! Sometimes just taking 15-30 mins and sitting in silence with a cup of tea or coffee, helps to quiet our thoughts and minds. For many this will drive us crazy not doing anything during that block of time. However, to relax our souls we need to separate ourselves from a lot of the daily stimuli, noise, and distractions in which we are constantly surrounded.
Second, a good way to relax the soul is to write in a journal. Many people don't like to write, but I find it very therapeutic to dump all the thoughts in my brain on paper, unedited and uncensored, to get them out of my system. You will be amazed at how freeing that can be. Just get it all out: the good, the bad, the ugly, and the real ugly. This will make relaxing much easier.
Third, sometimes I go for a walk and just enjoy my surroundings, or I pray and talk to God. Our house has a huge backyard. I call it the "Garden." Often, usually in the mornings or late afternoons, I will just walk and talk to God about what's on my mind and listen to what He speaks back to me. I often feel relaxed and rested after giving my burdens to God; freeing me up to move on to whatever I need to do next.
Fourth, entertain yourself with a good book, movie, or hobby of interest. I love books and bookstores. Some Fridays after work, I may go to a local bookstore or Starbucks, sit for a while and read while sipping on a Vanilla Bean Frappacino. What do you like to do to entertain yourself?
Finally, sometimes you just need a half-day or full-day to recharge. If you ever need an extended period of time to get away and you have the time or personal days on the job to take off, a day away from the teaching and home responsibilities can be just what the teacher soul requires.
Then, pamper yourself and leave the worries at school or at home. Our students will survive with the substitute teacher. Your kids will not go astray with the babysitter or family member watching them.
How can we be of any great assistance to our students, children, and families if we are drained and uncharged? The proper rest and relaxation should become part of our regular lifestyle. Why do you think God worked six days and rested one of those days? If the Creator saw it fit to rest, then we should learn to follow suit.
Rest and relaxation for the teachers' and parents' soul is necessary to maintain balance, health, and sanity. How are you doing in this area? Leave me a comment below and tell me how you get rest and relaxation for Your soul….
****************************************************
If you liked this post, I would love your feedback. Please leave me a comment below and then join me on Social Media (Facebook & Twitter) as we continue this journey together. Thank-you.
****************************************************
Antoine McCoy is a Nationally Board Certified Teacher as an Exceptional Needs Specialist working with children with mild to moderate disabilities. He has taught children in all grade levels (K-12) in Public and Private Schools (general education, inclusion, and self-contained classes) and worked with homeschoolers.